Thank you
Thank you for subscribing to Ricoshae.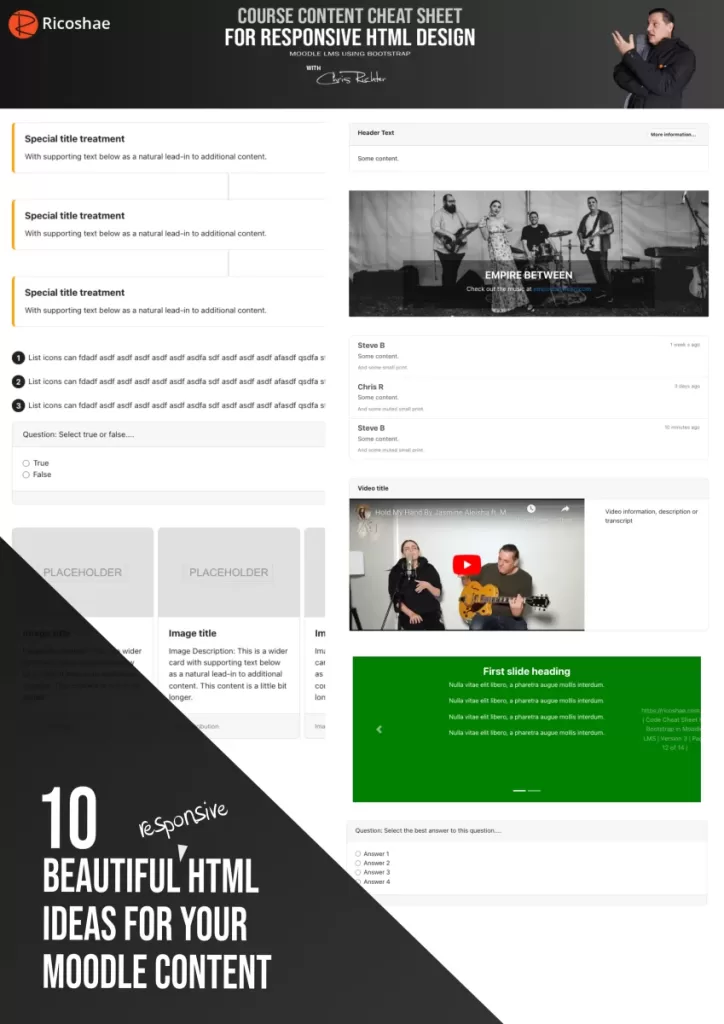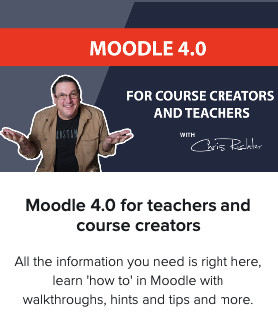 NEW Moodle 4.0 Course
for teachers and Course Creators
Over 7 hours of video training
About Chris Richter
Chris is a web developer and online eduction consultant. Chris has worked with Australia's largest education organisations providing online education support and training in Moodle and other learning management systems. Chris has high level skills in LMS implementation and content development for online courses. Chris is also involved in the Australian music scene, supporting Australian musicians and performers.