There are literally 1618+ plugins to choose from on Moodle.org. So how do you know which is the best to use? 
After many years of supporting Universities and organisations using Moodle, these are the plugins that have stood the test of time and have features that make them invaluable for teachers to use. One of these is also a new plugin that will make Moodle look and feel great.
1. Completion Progress Bar
https://moodle.org/plugins/block_completion_progress
This little gem will make your life and your students life so much easier. Students can see their progress through assignments and activities. 
And you can see all students progress all in one chart. 
| | |
| --- | --- |
| Student view | Teacher view |
2. Grade Me
https://moodle.org/plugins/block_grade_me
The Grade Me plugin is invaluable for teachers that need to know what should be graded. Knowing that students have completed an assignment and that they need to complete the grading for them is essential to managing your time and making sure you don't miss students work. Grade Me can show you from the Dashboard what needs grading or it can show you from inside each course what you need to grade. You can then click directly into the grading screen for each assignment or activity. 
3. H5P Interactive Activities
https://moodle.org/plugins/mod_hvp
If you haven't looked at the H5P plugin yet then you are missing out on some amazing new interactivity. This plugin allows you to create interactive activities using pre-set activity types that can be embedded into page content in Moodle. It is better to show you rather than explain it…
Try these out… https://h5p.org/content-types-and-applications 
4. Generico
https://moodle.org/plugins/filter_generico
The Generico plugin may seem a little complicated. It is an advanced template module that allows you to create HTML and JavaScript based templates that can be embedded in your content without the teacher having to know HTML or JavaScript. 
Let's say you have a standard Terms and Conditions text that needs to be included in every course. Some people would paste in the Terms and Conditions into each course. This may be fast but it means if the Terms and Conditions change, then you have to go back into every course to make the changes. With Generico, you go to the master template, make the change and it updates in all the courses and pages that have the Gerencio T's And C's Template applied to them. 
For more information, check out this example using the Generico plugin. https://www.youtube.com/watch?v=4mMIZvpqdj8
5. Course Templates
https://moodle.org/plugins/local_course_templates
With this plugin you can easily create courses based on course templates. The plugin also can be used to easily duplicate courses.
Where this becomes useful, is if you create a 'default' course with one of each activity type in the course. Then set each activities default settings as well as including any standard content that is used in every course. You can then use the template plugin every time you need to create a new course based on your 'default' course. This saves you creating all the settings for each activity. In your course, just duplicate the activities with all their preset settings. 
This little plugin will save you so much time when creating courses, you will wonder why you never used it before. 
6. Fordson 
https://moodle.org/plugins/theme_fordson
Fordson is a Moodle theme and I have included this because of the amount of functionality that this theme can add to a course. A lot of effort has been made to make this theme as learning centered as possible and I have used this on many sites. 
In Fordsons words. 'Login to Learning: What does this motto mean, "Focused on going from Login to Learning"?  It means we are hyper focused on the user experience that extends from the point of login until the student is engaged with learning. '
It is a great theme with a lot of flexibility.
7. RemUI
https://edwiser.org/remui/?ref=100 
(affiliate link) 
This is the only paid plugin (it is a theme) on the list and the reason it is here is because it makes Moodle not feel like Moodle. The UI is sleek, has a lot of options and has an extra level in the course navigation which is invaluable in improving the course navigation structure. 
At least have a look or download a demo. You may be surprised.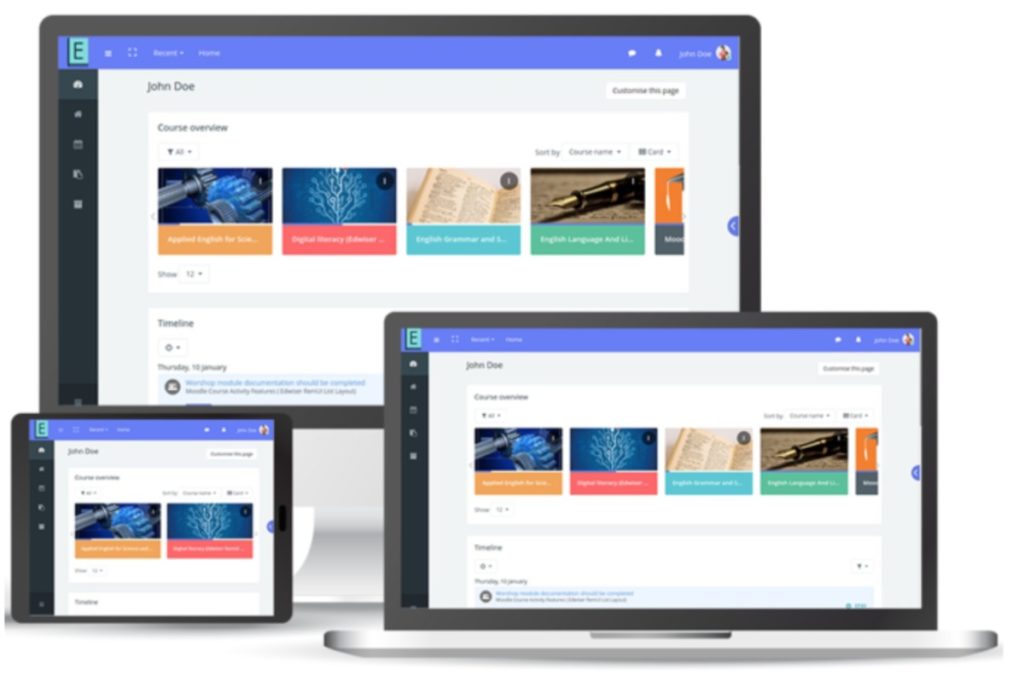 Whats your favourite plugins? And why is it your favourite?
Top 10 Admin Tasks​ that you ​must know​ for Moodle Administrators
Let me send you a copy of the top 10 tasks that Moodle Administrators should know about.